Important Course Details
Golf cart fleet consists of 75 electric cars with canopies. Water fountains are located at #3 tee, #11 tee and #14 tee.
Severe Weather
For the safety and convenience of our customers, storm shelters are located between #6 and #16 tee, between #7 green and #12 tee and in the area of #10 green, #11 tee and #18 tee.
In the event of severe weather:

Take cover in one of the storm shelters listed above
Leave the golf course
Play at your own risk
Scorecard Scans
Golf Course Map and Rules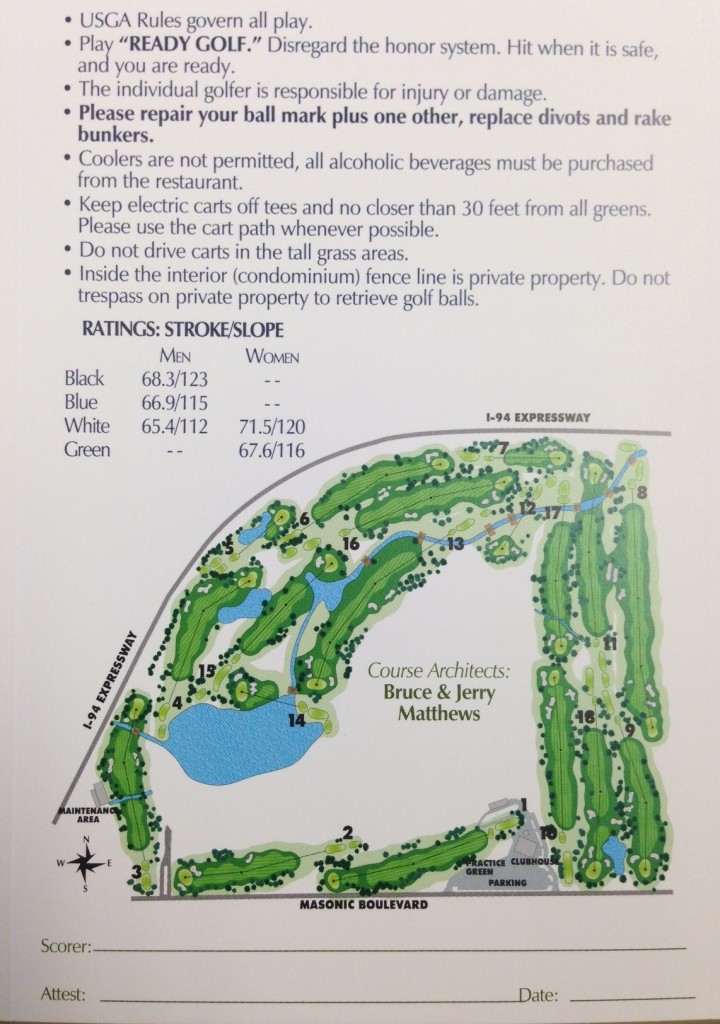 Front Nine Layout and Scorecard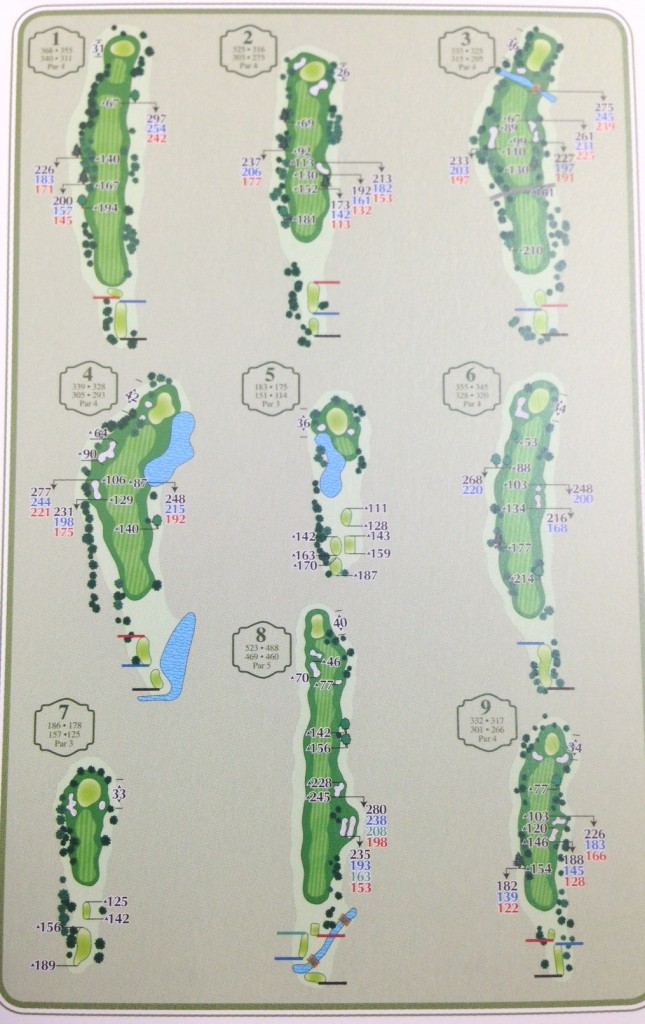 Back Nine Layout and Scorecard